Get exposure to live use cases as you build a career in iOS development
Introduction
The mobile application market is hinting at bigger possibilities, and there's a clear reflection that iOS developers will have a significant role to play in the future. We train students how to code and develop iOS applications. We help them grow their knowledge base with our rigorous training programs and get hired as an iOS developer.
Why iOS?
Did you know that the average salary of an iOS developer is 70% higher compared to other job postings? With iOS emerging as a profitable business venture, it is safe to say that striving for a career in iOS development can be a good bet.
Companies all over the world have been utilizing trends like more advanced Siri, stronger Core ML 2, AR and VR, IoT and sophisticated Swift 5. Therefore, looking at its popularity and demand, it is inevitable that there are immense job opportunities for experienced and entry-level iOS professionals alike.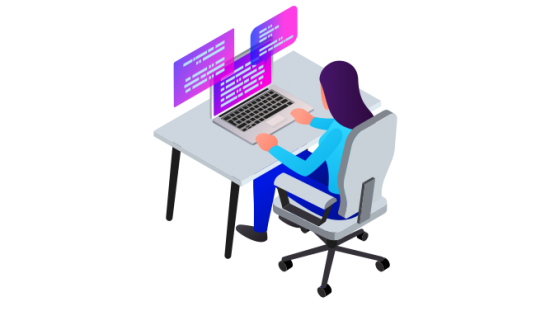 Set new standards for your career path with iOS development
Why choose IMCS Group for iOS Training?
Work on Live projects
Prepare yourself for the real-world scenario via live project implementation.
Latest Technology
Learn basic to advanced level technology trends in iOS mobile app development.
Job Assistance
We will help you find job opportunities with the newly acquired skill set.
Interview Preparation
We cover most interview questions that companies seek from candidates.
Get Mentored by Experts
Equip with the skills needed to become an iOS developer under expert mentorship.
Flexible Timings
Enjoy flexibility in timing so you can learn at your most convenient schedule.
Job Opportunities with iOS
You need basic knowledge of syntax, initialization, logical expressions, classes and error handling to qualify as an iOS developer.
You can begin your career as a junior iOS developer.
Later with 2-3 years of experience, you will get promoted to a senior iOS developer, followed by a team leader and project manager
Here's a tip for freshers: Learn software craftsmanship and use of source control. Then learn Swift followed by iOS. Now, build an app, upload it to the App Store and apply for jobs. This trick always works.