Get a smooth start to understanding the basics of performance testing
Introduction
The IT landscape has witnessed phenomenal changes in the field of application architecture in the last decade. This led to businesses investing in performance testing and making it a priority before the release of any software. Our curriculum focuses on making students understand the load testing life cycle and similar testing phenomena through real-time examples.
Why Performance Testing?
Performance testing has become a niche skill for software companies that look for reduced risks, optimized applications, continuous delivery and improved customer satisfaction.
As you can imagine, there is a huge demand for skilled Performance Testers. But being a relatively newer concept, there are tremendous opportunities are waiting for the right candidate.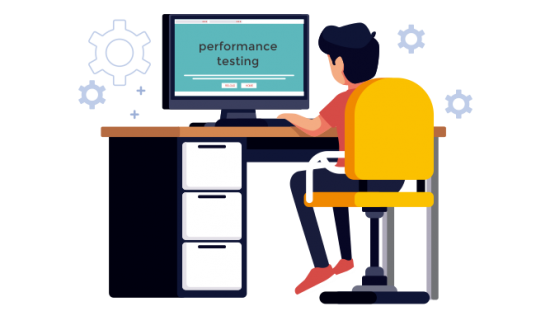 Fuel new opportunities with modern testing practices
Why choose IMCS Group for Performance Testing Training?
Advanced Training
Expert level training program to master the art of Performance Testing.
Real-life Scenarios
Work on live projects within the IT environment to brush up your skillset.
Certified Trainers
Learn the best techniques and critical tools from top-rated instructors.
Job Assistance
Benefit from a dedicated placement team for assured job assistance.
Interactive Training
Amplify your competencies, experience and exposure with practical examples.
Industry Oriented Courses
We bridge the gap between industry requirement and course curriculum.
Job Opportunities with Performance Testing
Performance Tester: Conducts performance testing to ensure system reliability and scalability.
Performance Test Analyst: Takes care of designing the test script and remains involved throughout the process.
Performance Test Specialist: Responsible for creating test strategy and working with workload models.
Performance Test Architect: Is answerable for smooth performance characterization.
Performance Test Consultant: Needs to understand clients' performance requirements and define those as testing objectives.