We Choose You!
To Establish A Strong Foundation!
IT Staff Augmentation
Staff augmentation is an outsourcing approach that is incorporated to staff a project and act in response to the business result. The staff augmentation consulting service consists of assessing the existing employee and resources and then identifying which extra skills are essential for the specific project. The existing staff will be trained through corporate training for the new skills or new staff will be appointed on a contract basis for that specific project as per requirement.
IMCS, the leading staff augmentation companies in the USA, check for the existing resources and then provide staffing solutions to appointing a staff on a temporary basis for doing a specific job in an organization. The staff augmentation has been increasing day-to-day because this cooperation model has proven to be efficient in improving productivity at reduced margins for companies.
Your need is our purpose
We closely analyze your requirements and provide the right service.
Get the proficient talents your way
We offer candidates from our highly-trained talent hub.
Expect professional interaction and performance
Get ready to witness the exceptional customer experience!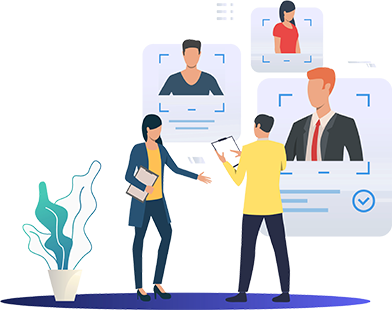 Goals of Staff Augmentation
IT Staff Augmentation Companies work well for different businesses especially for the IT department or IT companies, which should scale up and down depending upon the project necessities. IT Staff Augmentation also works for those who are looking to reinforce their core team with top experienced and skilled IT, professionals. Some of the primary goals of staff augmentation are listed here:
1

Accomplish short-term technology targets, cost-effectively within a given time frame.
2

Reduce risk and investment and grow resources
3

Make sure perfect skills and resources are used for a project
4

Guarantee observance to work schedules and on-time delivery
5

Ensure superiority and a successful output
6

Make sure affordability and budget-friendly for a specific project or IT assistance and maintenance
7

Corporate skill training for betterment in various sectors
Overview of Staff Augmentation Services
IMCS offers extended staff augmentation services and renders our clients with on-demand skills and resources, and ultimately becomes the part of the business.
Following is the list of services offered under the Staff Augmentation process

Technical, Professional, and managerial skills

Short or long-term staffing that fulfills the temporary spike in the daily work of an organization

For the need of expertise in a particular technology, staffing is done to do the works like deployment, maintenance or other support services

Effective output that is combined with the quality, speed, and creativity

Talent Management program to assist in the planning, achievement, and optimization of the talent of an organization
Benefits Of Staff Augmentation
Mind-boggling reasons to welcome staff augmentation
Pledged Accountability
We take complete accountability for the candidates outsourced, including their performance capability and customer engagement flair.
Reduced training cost
The preliminary tests are conducted for the candidates outsourced, along with right technical competency-training. This reduces your expenditure on training schedules.
Painless Recruitment
The long, tiring process of advertising, shortlisting, screening, reference checking and interviewing for potential candidates is reduced to a simple collaboration with our services.
Time-Saving
Do no more of inbox filtering for resumes, shortlisting and interviews to hire new candidates. We have done your work to provide you with the most prowess talents, along with lending back your business focus.
.
Enhanced Technical competency
Our candidates are equipped with the latest technology trends and are efficient in handling technical contingencies well. Worry no more for the forthcoming complex requirements and challenges.
Faster Implementation
Well-equipped resources take responsibility in hand and meet the deadlines without excuses.
.
Choose the Right Staff Augmentation Model
A staff augmentation model is so important that selecting the right talents for the work depends on the business. Models may vary depending upon the business and there are different types of staff augmentation companies like traditional staffing companies, master vendor staffing companies, specific staffing or consulting companies, gig, and on-demand talent platform, etc.
Most organizations choose multiple staff augmentation companies, as per their business requirement and types. When you consider staff augmentation, the most important factor is to identify what's your budget, what you are trying to achieve, and what is the most crucial need. With an array of staff augmentation models, it is always critical to select the best service for your business. We at IMCS help you in choosing the right skills as per your need before augmenting the staff.
Our Professional IT Staff Augmentation Process
IMCS is one of the renowned Staff augmentation consulting companies serving across the world. The main reason for the search of this service is the immediate upgradation or shifting of the business process in an organization. The team may take time to understand the process which may affect productivity. So, there comes the urgent need of a skilled person to balance the phase of the process thereby solving the critical steps in the new process.
With expert professionals, we provide with the customized staff augmentation services that best suits the business of our valuable clients. At IMCS, get the exact requirement of our client at the initial meetings and offer cost-effective staffing solutions. Our team of experts with knowledge in different industries and business process will hire you talented professionals to work on a temporary basis on all levels of the organization.
Why IMCS for your Staff Augmentation?
IMCS is a well-established company in the USA and one of the top service providers in the staffing business in the USA with a great client base. IMCS's expertise in application development has helped the staffing solutions and services with knowledge in various platform and technology empowerment for employees across various business sectors. We have emerged as one of the prominent staff augmentation service providers with great experience serving the business needs of various industries in the USA. With a team of extremely skilled and trained technical recruiters, IMCS provides our clients with the best approach to fulfill the staffing requirements.
FAQs
1. What is Staff Augmentation?
Staff augmentation stands for hiring fresh and experienced professionals with a specific set of skills to accomplish work for an organization. It somehow differs from the outsourcing strategy, where the project is managed by the remote experts completely. The ideal concept of the staff augmentation consulting model is the adding of professionals from out of the organization as a team member.
2. How Does Staff Augmentation Works?
Staff augmentation is the use of contract-based individual out of the organization to strengthen the team and increase productivity. There are different scenarios in which businesses leverage staff augmentation services to increase the output from the regular day-to-day job.
3. Does staff augmentation make sense for my organization?
Yes. It will definitely work for an organization but choosing the right one for your business is important according to the existing resources, targets, and needs.
4. Why Choose Staff Augmentation?
Since the staff augmentation model offers a number of benefits, this process is absolutely cost-effective and helpful. By hiring augmented staff, you have a chance to get the best talents that are needed for the particular work that exists for a short period.
5. How to Implement Staff Augmentation for Your Business?
Since the staff augmentation model offers a number of benefits, this process is absolutely cost-effective and helpful. By hiring augmented staff, you have a chance to get the best talents that are needed for the particular work that exists for a short period.
Why Do Clients Call Us Unique?
Our expertise lies in attention to detail
Improvised consulting practices to enable growth
Impeccable design, development & maintenance team
Incorporation of newer and advanced tools of the trade
Continued transition into unexplored industry verticals
Not just proactive guidance and support towards your requirements, you can also expect all-round solutions from us.
IMCS Group is a leading IT solutions provider that can help your business with everything, i.e. from remote and onsite support, application development and management to enterprise solutions and Recruitment Process Outsourcing. Our workflow is quite basic though. We hear your requirements and accordingly formalize a customized plan to meet your business needs, goals and expectations. And not to forget! We are available round-the-clock.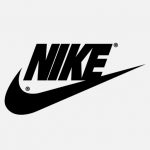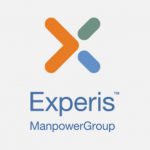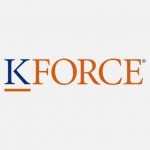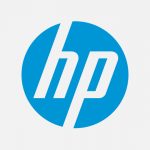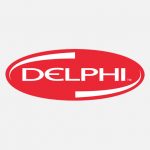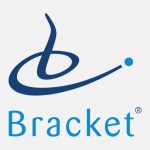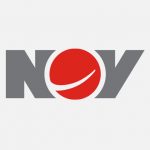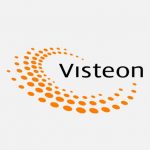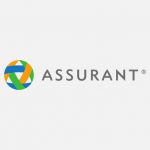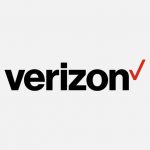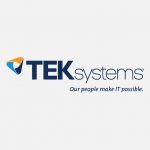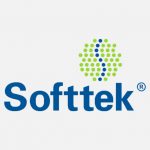 Why Choose Us?


80+ Successful Projects with Fortune 500 Companies


Strong Presence in the US, India and Mexico


Two Innovation and Development Centers
Testimonials
IMCS Group is my "go-to" vendor when I am actively recruiting on a job requirement. They work with great candidates who are easily able to out-perform their peers. Not only do they validate and run their references before sending them out, but they also know how to match up the right resource to the right job, which is not an easy task. I have personally placed three people through IMCS Group in about one month's time. Their dedication to helping their clients and candidates is always impressive and I appreciate all they do.

Caitlin Wojciki
Appilcations Recruiter, (IT Services)
IMCS Group: one of our best approved vendor contributor with whom we have achieved tremendous success. They not only understand our clients' requirement but also prepare the candidate based on our client culture. They have a talented team who are go-getters; present a challenge and they will do their best to find a solution to it. They are very responsive and believe in open ended communication. They are not just vendors, but result oriented partners. I can confidently rely on IMCS Group to match my organization's needs as we have grown and evolved.

Natalie Kovar
Enterprise Manager, (IT Services)
A very professional company with a quick turnaround time and excellent resource pool. In addition, they pre-screen their candidates prior to sending us, saving us countless hours. This relationship is built on trust, good communication and a solid understanding of the positions which we desire to fill with their quality candidates. IMCS Group has been very responsive and partnered with us to place appropriate people within our organization for both short and long term commitments. They are an excellent resource for our needs! Working with IMCS Group is truly a professional, productive and results-driven experience!

Jeff Llano
Technical Recruiter, (IT Services)
I have had the pleasure of working with the IMCS Group for the past two years. The quality of candidates and the quick turn around time after I make a request from them is outstanding. The elite candidates they provide me have made them my preferred partner company. IMCS Group is excellent."

Mike Graham
Technical Recruiter, (IT Services)
We have worked with IMCS group on some technical demands and the candidates they provided are very experienced, able to support our needs efficiently. The company staff who we interacted with were very responsive & professional.

Siva Atturu
Development and Integration Manager, (IT Services)