Master the art of app development & become a treasured Java programmer
Introduction
Java is the foundation of most web-based and mobile-based applications today. If you are looking to make a career in Java programming, this training course is for you. We will help you learn the fundamental and advanced concepts of Java through a series of hands-on projects and case studies. And no! You don't even require any prerequisite to enroll.
Why Java?
Java is an object-oriented, class-based, dynamic language that has gained enormous popularity since it first appeared in the 90s. Today, most companies use Java as their preferred programming language and are willing to pay a high salary for professionals even with no experience.
Interestingly, the language is easy-to-learn and requires no prior coding experience. These days, almost all B2C companies approach clients through the mobile channel and as mobile apps are written in JavaScript as well, there are millions of projects waiting for you.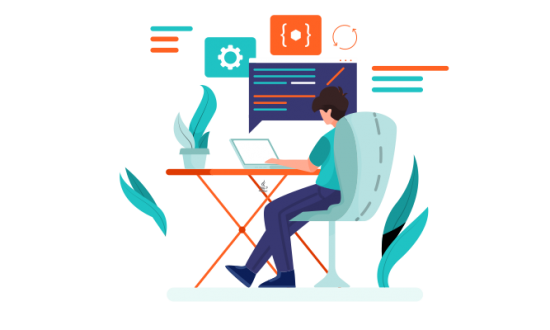 Climb up the Career Ladder with Java Programming
Why choose IMCS Group for Java Training?
Instructor-Led Training
Enjoy an interactive experience with result-oriented teaching methodology.
Flexible Schedule
Create your own schedule and find the work-life balance that fits you right.
Well-experienced faculty
Level up your programming skills under trainers with deep industry experience.
Industry-mapped curriculum
Our course curriculum is curated to address the inconsistent industry skills gap.
100% Job Oriented Training
Benefit from job-oriented onboarding training and placement programs.
In-depth quality teaching
Solve real-world development issues with reliable and quality learning sessions.
Job Opportunities with Java
You can begin as a Junior Programmer, Coder, Applied Scientist, Technologist, Software Engineer or Engineer and stay in this position for 3-4 years.
Later, you can transition into a Senior Computer Programmer as you climb up your career ladder.
Once you gain 10+ years of expertise, you will qualify for the role of a Java Architect.
After been established as an experienced Java Developer, you can look for newer career options like Business Analyst, Solution Architect, DevOps Engineer, Scrum Master or Project Manager.