Building Incredible Apps For A Sophisticated Tomorrow!
Application Development Company
IMCS Group is one of the top app development companies in USA. Our expertise lies in building both Android and iOS applications which are supported by a robust cloud-based infrastructure.
In the present time, Mobile application development has become a necessity rather than a luxury. IMCS Group is recognized as one of top app development companies with expertise in the development of mobile applications for B2B, B2C & B2E business environment. Our multi-platform mobile app development services fit everyone, be it small, medium and large enterprises or government organizations. Our expert team has developed countless mobile apps for diverse sectors ranging from banking, healthcare, manufacturing, retail to entertainment. We always strive to deliver the best quality products with world-class UI/UX which ensure 100% client satisfaction.
Application Development
Rigorous requirement analysis
Our proficient technology specialists carefully analyse your requirements to formulate best strategies for the development of your app.
Diverse technology support
Support for various platforms like Microsoft, Java/J2ee, Oracle, IBM, etc.
Risk Mitigation
Data loss and leakage is curtailed at every step through regulatory data protection strategies.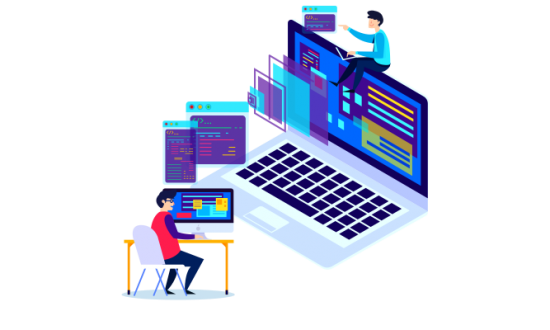 Benefits Of Application Development
Mind-boggling reasons to welcome Application Development
Widespread Expertise
An exhaustive list of technologies spans under our proficiency. This improves the scope of application for your business enterprise.
Best-Fit Technology
Our technical wizards choose the most relevant technology for development. Right technology improves app performance by many folds.
Robust Framework
Our futuristic impulses compel for a robust framework deployment. This eases tweaking of new, without breaking the parent structure.
High Security
You fragile data is our prime preference. It is well secured and highly-encrypted to avoid data leakage and data theft. This benchmark study examines data loading and query performance
Quick Delivery
Shorter application development cycle with zero compromises on the App quality. Well-nit web of technical experts and developers make the process of developing, faster and better.
Innovative Instinct
Our Innovation hubs continuously work on process improvement and continuous development. This ensures the implementation of fresh techniques in our development cycles.
Application Development as a Keystone
As a rapidly growing IT company, we closely apprehend the tech needs of your enterprise. We are on our toes, to serve your needs for application development. The highly qualified swarm of our technical architects and developers gauge your requirements well, to deliver the robust and peerless product.
Our Comprehensive Technology Stack
Being a reputed app development company in USA, we make use of the latest app development technologies and frameworks with a methodical approach to build your custom business applications within a specified timeframe. Our application development team entails in-depth technology expertise and is highly competent to handle all kinds of project needs with absolute ease.
1
Understanding your Idea
Understanding your business idea is the primary step before planning the initial project road map. Many important factors are considered when our team evaluates and finalizes the best-suited technology for the application development as per your requirement.
2
App Development & Quality Analysis
With our in-depth knowledge and expertise of industry-specific technical architecture, we design, develop, customize and migrate effective software solutions according to your business needs.
3
Delivery & Support
Being one of the top app development companies, we offer effective maintenance & support to our clients in order to ensure the best performance of our deployed robust solutions.
Application Development services that we offer:
IMCS Group provides an array of offerings including custom web and mobile app development services, app modernization, cloud app development, staff augmentation, corporate training, application maintenance and support which can drive fantastic outcomes with best user experiences.
Our application development services are listed as follows:
Application Modernization
Application Integration Services
Application Advisory Services
Technology Stack Rationalization
OTS Products Integration and Customization
Custom Web Application Development
Mobile Application Development
Responsive Web Development and Redesign
Software Product Development
E-commerce Application Development
Cloud-native Application Development
Re-engineering and Migration
Quality Assurance and Test Automation
Application Managed Services and Support
Our Custom Application Development Advantages
Access actionable information instantly on real-time basis
Time-stamped data and GPS monitoring of the field reps
Quick and flawless mobile data collection that eliminates paperwork
Regular checkpoints, milestones, dashboards along with precise analytic reports
Mobile app development services by IMCS Group can help you achieve maximum efficiency and productivity. We understand the importance of smooth-functioning apps which work with your employees to give high-performance results. Our suite of customized services offers solutions for field reporting, market research, survey analysis, mobile field software, dashboard application needs and a lot more.
Why IMCS for App Development?
Many leading global brands, agencies, enterprises, and start-ups rely on our customized application development services owing to the following reasons:
Quality: IMCS Group ensures you the best-in-class quality mobile apps by employing the latest technologies in an optimal way.
User-Centric: We clearly understand the intent of your mobile app for your business and then develop resilient & user-friendly apps.
Experienced Team: Your mobile app will be developed by our experienced team who are well-versed with all trending app development technologies.
Effective Project Management with complete transparency: At IMCS, we believe that effective communication and transparency builds a great relationship and resolves all conflicts.
Agility of New Releases
Continuous innovation and incessant R&D enables us to compete with the leading solution providers in the market. We have adopted an agile development cycle to quickly and continuously evolve, in-alignment with the changing customer requirements. Every application is effectively tested for bugs against proven methodologies. Scalability and Cost-effectiveness form the focal point of our development practices.
FAQs
What are the languages that you use to build an app?
The languages used for web applications are .NET, Python, Java, JavaScript, Golang, etc. whereas for mobile app development, we use programming languages like Java, Kotlin, Swift, Objective C, etc.
How long will you take to build an app?
It can take around 3-4 weeks to build an enterprise-level app. The duration of the entire app developing process depends on the complexity of your app and its features.
What is the procedure of launching my app at the app store?
The App Store is the marketplace for Apple users whereas Google Play Store is the marketplace for Android users. Mobile apps can be launched on these stores and distributed to the users worldwide across iPhone, iPad, Mac, Android devices, etc. In order to release your mobile app on the AppStore, you need to first sign up for an Apple developer account and pay the specified membership fee for a year. You will require an Apple ID to sign up, and the organizations are verified using their D-U-N-S number, website etc. After submission, the app is subject to consent by Apple's App Review team. The procedure can take some time and it may be rejected for even minor errors. In order to launch your app on Google Play Store, there is a very simple procedure of signing up for the Google developer account, with a little, one-time payment of $25. The process is less strenuous with an automated review system. It can take just 1 to 7 hours for the app to be reviewed and published on the Google Play Store.
Can you build apps for both iOS and Android?
Yes, at IMCS, we can build apps for both iOS as well as Android mobile platforms.
Do you build web applications too?
Yes, most of the mobile apps that we develop need a web based application to drive it. There is a web server running at the background that serves it with necessary data.
Why Do Clients Call Us Unique?
Our expertise lies in attention to detail
Improvised consulting practices to enable growth
Impeccable design, development & maintenance team
Incorporation of newer and advanced tools of the trade
Continued transition into unexplored industry verticals
Not just proactive guidance and support towards your requirements, you can also expect all-round solutions from us.
IMCS Group is a leading IT solutions provider that can help your business with everything, i.e. from remote and onsite support, application development and management to enterprise solutions and Recruitment Process Outsourcing. Our workflow is quite basic though. We hear your requirements and accordingly formalize a customized plan to meet your business needs, goals and expectations. And not to forget! We are available round-the-clock.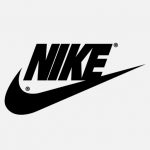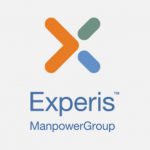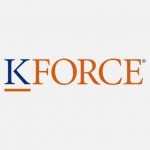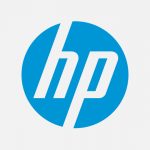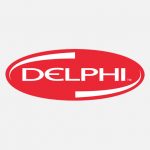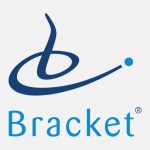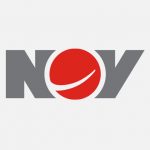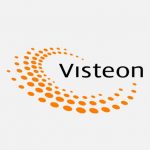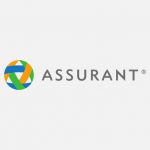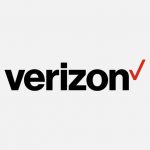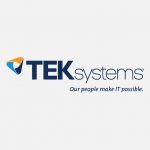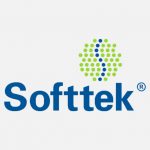 Why Choose Us?


80+ Successful Projects with Fortune 500 Companies


Strong Presence in the US, India and Mexico


Two Innovation and Development Centers
Testimonials
IMCS Group is my "go-to" vendor when I am actively recruiting on a job requirement. They work with great candidates who are easily able to out-perform their peers. Not only do they validate and run their references before sending them out, but they also know how to match up the right resource to the right job, which is not an easy task. I have personally placed three people through IMCS Group in about one month's time. Their dedication to helping their clients and candidates is always impressive and I appreciate all they do.

Caitlin Wojciki
Appilcations Recruiter, (IT Services)
IMCS Group: one of our best approved vendor contributor with whom we have achieved tremendous success. They not only understand our clients' requirement but also prepare the candidate based on our client culture. They have a talented team who are go-getters; present a challenge and they will do their best to find a solution to it. They are very responsive and believe in open ended communication. They are not just vendors, but result oriented partners. I can confidently rely on IMCS Group to match my organization's needs as we have grown and evolved.

Natalie Kovar
Enterprise Manager, (IT Services)
A very professional company with a quick turnaround time and excellent resource pool. In addition, they pre-screen their candidates prior to sending us, saving us countless hours. This relationship is built on trust, good communication and a solid understanding of the positions which we desire to fill with their quality candidates. IMCS Group has been very responsive and partnered with us to place appropriate people within our organization for both short and long term commitments. They are an excellent resource for our needs! Working with IMCS Group is truly a professional, productive and results-driven experience!

Jeff Llano
Technical Recruiter, (IT Services)
I have had the pleasure of working with the IMCS Group for the past two years. The quality of candidates and the quick turn around time after I make a request from them is outstanding. The elite candidates they provide me have made them my preferred partner company. IMCS Group is excellent."

Mike Graham
Technical Recruiter, (IT Services)
We have worked with IMCS group on some technical demands and the candidates they provided are very experienced, able to support our needs efficiently. The company staff who we interacted with were very responsive & professional.

Siva Atturu
Development and Integration Manager, (IT Services)