Train under some of the world's most renowned industry experts
Become job-ready! Train for skills that matter.
Want to join the IT workforce, but can't find the right opportunity? Given the ever-increasing demand for quality talent, maybe it's time to upscale your technical skills.
IMCS Group has always focused on providing quality training to fresh graduates with a 100% success rate over the years. Our programming courses are designed to upgrade the technical, professional, aptitude and interpersonal skills of candidates.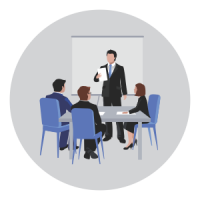 In-class Training
Go old school with in-class training. Experience one-on-one communication, enjoy group interaction and learn at your own pace.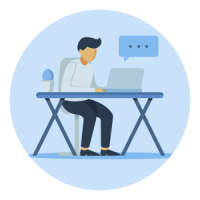 Online Training
E-learning means no boundaries. Fit your training around your daily schedule and access it anytime, anywhere.
Java
With Java leading the pack in the application development and enterprise back-end market, start your programming career by understanding its fundamentals.
.Net
Build your .NET skills in a fun, interactive way. Learn everything you need to know to advance your career in dynamic web applications development.
iOS
Take the first step to create your very first iOS app. Learn the language, tools and frameworks to get started with app development on the iOS platform.
DevOps
Learn about DevOps culture, processes, tools and techniques from industry's most sought-after software engineering and web development instructors.
Performance Testing
Learn the basics of performance testing skills. Understand the tips and tricks to measure and benchmark the performance of your target application.