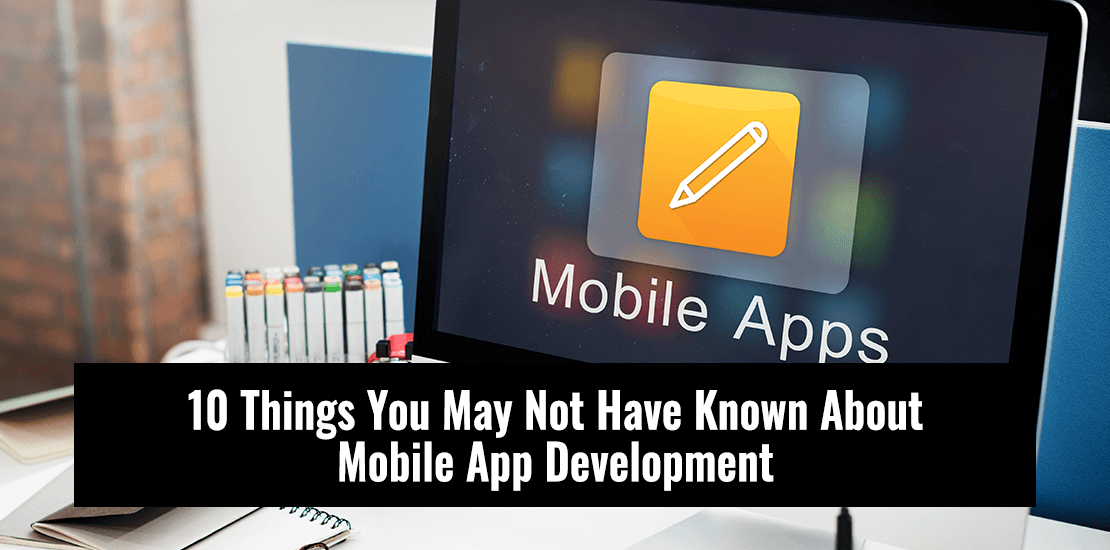 October 06, 2021
10 Things You May Not Have Known About Mobile App Development
Posted by: IMCS Category:Application Development
For app development companies today, the sky is the limit. With most people owning smartphones, it is the time for apps to shine and for businesses to not be able to do without them. The smartphone or the tablet is not just a phone, it is a handheld mini-computer that people use multiple times a day. For top app development companies, creating apps that people like and are invested in is the goal.
How Does Mobile Application Development Benefit A Business?
Web application development services can benefit a business a lot by attracting more traffic, increasing brand recall, being an exclusive space for a brand to promote itself, etc. If you feel your business requires web application development in USA growth and development, then choosing the best mobile app development company in the USA is a good thing to do.
For a top app development agency, the focus should be on building apps that people actually find useful. Whether that means relaxing with a fun game or something that makes managing time easier, in today's world, apps must have a purpose.
If you have always wanted to know about application development, this blog will talk about 10 interesting facts about them. So go on and learn all about the app business.
Interesting Facts to Know Mobile App Development
It is common to assume that websites are used more frequently than mobile apps. But as any web application development in USA will tell you, apps are used more often. This is because people end up spending more time on an app they find interesting instead of going to be search engine and clicking on a website.
The majority of people find apps the easiest way to shop. App development companies work hard to create and develop apps that make e-commerce stores easy and accessible to all. It is also a fact that people can get turned off a business if they find their app not wrong as it should or if they have a less than satisfactory user experience.
Good web application development services work at creating the best user experience for their customers so that people return to shop on them.
Advertising is a great way for Apps to earn money! The best android app development company in USA will make apps that have in-built advertising in them. This is because advertising happens to be a wonderful way for many apps to earn money. For a business, it may seem counteractive to advertise other businesses on its own app by mobile app development services in USA. But that is not so. It can help a business earn revenue as well as help it to make sales and indulge in brand promotion. For businesses that are not e-commerce in nature, advertising is a wonderful idea to make money.
People spend a lot of time on apps! Any web application development in USA will love this fact! People seem to spend a humongous amount of time on apps. Global consumers have been found to spend 4.2 hours on average on apps every day. This is an increase of 30% from the last 2 years.
With people spending so much time on apps every day, it may seem they are not doing anything else. But that is not true. App development companies have to really think about what can be done to build apps that attract consumers in the best way possible.
Gaming is the most-used genre! Gaming is the genre that finds the highest number of takers globally. Think Temple Run, Candy Crush, and other popular games built by top app development companies. Hyper casual gaming apps have become extremely popular in the last year or so with children, men, and women logging in to play.
People swipe a lot. Application development is about making people swipe more. Average smartphone users swipe their phones at least 80 times a day. Whether this is to receive calls or open apps or something else, people do a lot of swiping.
What are the most downloaded apps? The best mobile app development company in USA knows that the most downloaded app of all time is Facebook. This obviously shows how important social media is and its implications on businesses globally. Previously, Google and YouTube were the most downloaded apps of all time but Facebook became the highest, according to application development solutions.
Which app gets the highest amount in profits? Any top app development agency will know that profits are why apps are created and built by businesses. In this regard, it is good to know that ''Clash Of Clans'' is the app that has recorded the highest amount of profits. From 2012 to now, it has garnered over $5 billion! This means it has made around $1.5 million every day! Professional application development services with an eye on profits are thus necessary.
Do you know some apps are never downloaded? Great mobile app development services in USA are critical because some apps are never downloaded. An interesting fact is that 60% of Apple apps are never downloaded. After 72 hours, many of these are taken down.
As any Android app development company in USA will tell you, your business must have its eyes on both stores if it wants to make a splash. Whether it is in the gaming or the non-gaming arena, top app development companies will be conversant in both the stores and how they operate. This will ensure a faster and more seamless process of integration for the app.
Conclusion
Developing an app can be the push your business needs to reach its full potential. If you are looking for the top app development agency andIT consultancy services for your app, get in touch with the ICMS group by filling up the contact form here. They are experienced in the business of app development, having worked with multiple businesses over the years. They also have corporate training consultants available for businesses.