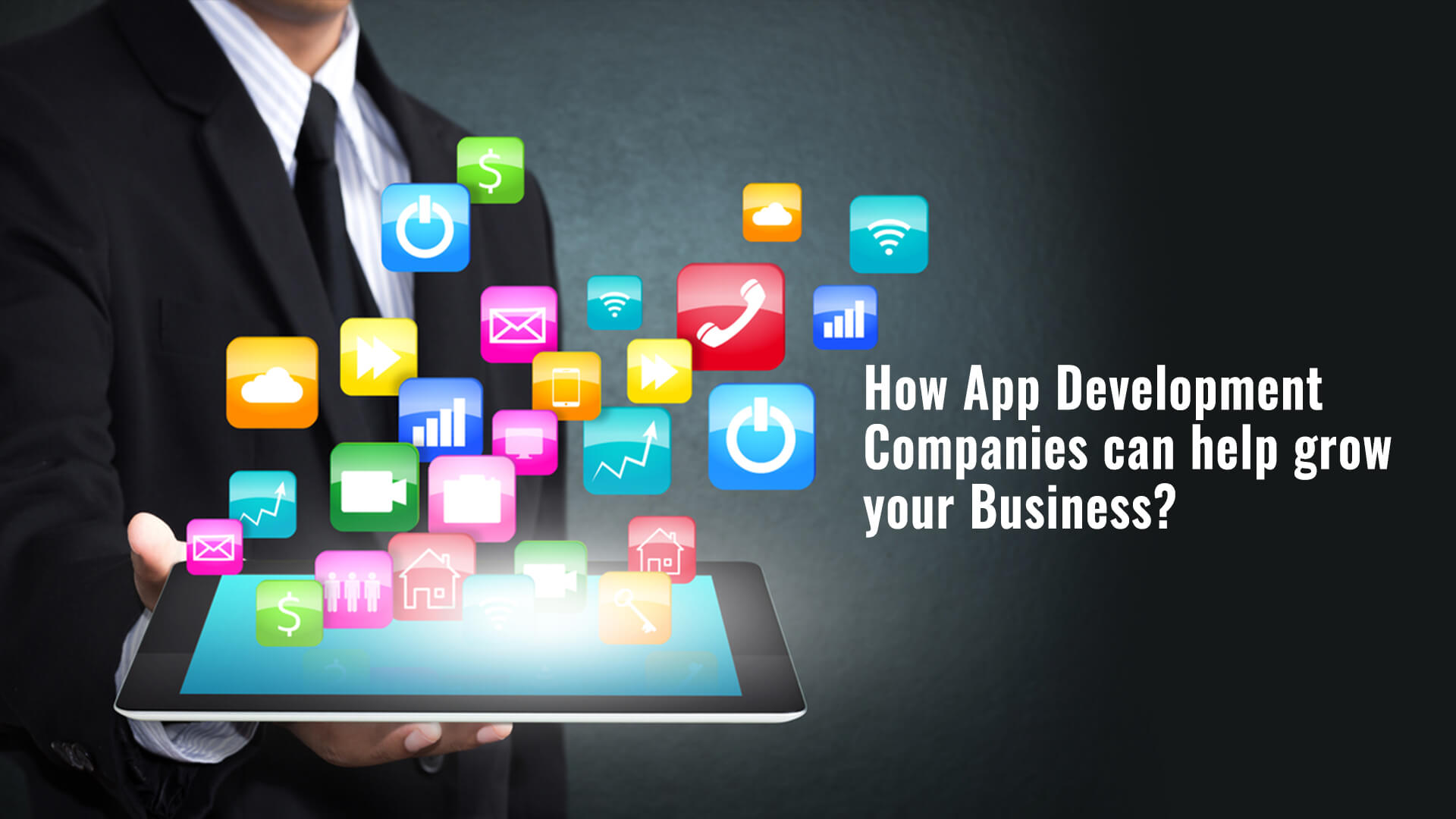 October 28, 2020
How App Development Companies Can Help Grow Your Business?
Posted by: IMCS Category:Application Development
Mobile applications have taken the digital world by storm with excellent features and incredible utilities. The mobile application development is gaining eminence in the market replacing traditional business. It is remarkable to see the transformation from simple communication to buying things and learning. Mobile apps have a drastic impact on our lives. It is hard to imagine life without mobile apps. There are different apps like social apps, work apps, play apps, health and other apps. They all have changed the way we interact with each other. There is no denying that there is a surge in application development, helping the business grow significantly. Although mobile technology is changing, the core of mobile applications is less likely to change.
App Development Services
The mobile app developers from top app development companies build solutions meeting market needs while encouraging business growth and expansion. With expertise in major mobile app development technologies, the developers can delight your users with feature-rich iOS or Android mobile applications. The app development companies can build various mobile app types from banking, booking and delivery to e-commerce, healthcare and entertainment.
Some of the app development services include:
UI transformation
Application integration services
Cloud-native application development
Quality assurance and test automation
As mobile application services are increasingly in high demand, many businesses are taking advantage of these services to get the maximum return on investment. App development services can help you achieve maximum efficiency and productivity. The applications are user-friendly and engaging, allowing you to reach more users without loss of quality. They provide amazing reliability, much-needed flexibility and convenience thereby making it effortless for consumers. From startups to enterprises, app development companies deliver distinctive digital solutions for a wide range of clients across multiple industries.
Growth and Market Size
Some of the key players in the global mobile app development market include Google, Facebook, Microsoft, IBM, Infosys, Amazon and Wipro. The mobile market is expected to grow significantly in countries like India, China and Indonesia. The market is projected to reach $407.31 billion by 2026, growing at a CAGR of 18.4% from 2019 to 2026. In Asia-Pacific, the market will showcase the highest CAGR of 19.80% during 2019-2026. The gaming segment dominates the mobile application market.
Importance of Mobile App Development for Business
These days having a website is not enough. The rise of smartphones has changed the way the consumers' shop. Mobile applications have become very popular and are gaining traction in the digital world. These apps are used to target the potential customers thereby growing your business and increasing the revenue for the business. The mobile applications help businesses to speed up their digital transformation and deliver an enhanced experience to the consumers. By getting in touch with an application development company, you can gain the best solution for your business needs.
The Top Benefits of Mobile App Development
Let's take a look at some of the benefits of mobile app development.
Adds value to your customers
Adding a reward system or loyalty program via the mobile app will result in more downloads and more return customers. Your users can access your products or services anytime they want. Mobile apps let you send personalized updates pertaining to your products and services to your existing customers.
Increases the visibility of your brand
By offering discounts and promotions, you can keep your consumers engaged. This is an effective way to create and establish brand awareness. It is important that you build a strong connection with your customers by sending constant reminders and notifications. These will trigger the customers to make the purchase.
Highly Scalable
If your business is growing, the regular apps may not be able to handle the load. The apps are customized and can be scaled up easily when there is a need.
Drives more profit for your business
Apps are more interactive and they are easy to navigate. These apps can be tailored to suit your needs. The consumer demand will grow when more and more consumers are interested in your product and your business. As a result, it brings in more sales. In addition to your responsive website, it is critical to launching a mobile app to boost sales while improving the customer experience.
If you have an application idea, we at IMCS Group are ready to turn your idea into reality so that you can reach your customers on their favorite devices without any hassle. We provide both iOS and Android mobile application development services. Our technical wizards use the right technology to improve the app performance by many folds.
Being one of the top app development companies, we understand your business idea which is the primary step to design and develop an application with the help of best-suited technology as per your business requirement. It is time to start connecting with your customers like never before with the help of a mobile application. Contact us right away for all your mobile application needs!