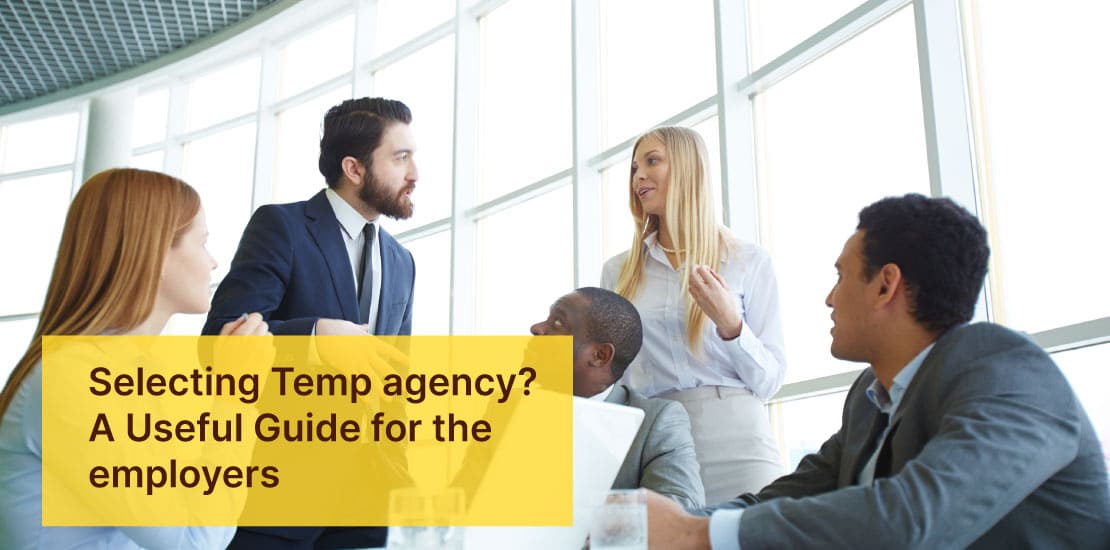 January 04, 2023
Selecting Temp agency? A Useful Guide for the employers
Posted by: Ralecon Consulting Category:Staffing Agency
Are you tired of dealing with the endless paperwork and administrative work involved in hiring temporary employees? Choosing the right temporary agencies can make all the difference for entrepreneurial businesses looking to streamline their staffing needs.
Let's take a deep dive into what you should consider when thinking about 'temp agencies near me' as well as how to ensure that your selection process is both stress-free and cost-effective!
How does the Temp agency source its talent?
Temp agencies are a great resource for employers who need a flexible workforce to fill short-term needs. Agencies that focus on 'temp to hire' source their talented freelancers, workers, and employees from a variety of sources including job listings and databases, referrals from former customers and employees, job fairs and job boards, targeted marketing campaigns and ads, social media, and public job postings.
A temp to hire agency has extensive networks in place that enable them to access unique talents across different industries. Temp agencies also often offer career support, counseling services, training programs and other assistance that can benefit both the employers and the talent they're sourcing.
What are the responsibilities of a Temp agency?
Here are some of the responsibilities of a temp agency that you need to be aware of while thinking of 'temp services near me'. 
Understand the staffing requirements of the company
Determine the count of resources that are required to fill the staffing requirements
Schedule interviews and screen the best candidates based on the job requirements
Vet the best candidate through employment history and mandatory background checks
Schedule training to fill in the gaps in skill sets
Coordinate with the company and issue offer letter
Follow-up on the performance of the temp candidate 
Different types of staffing services offered by a Temp agency
Finding the right temp staffing services to fit your needs can be a difficult task. A Temp Agency can provide a variety of different staffing temp agency services that can make the process easier. From executive search and direct hire to contractual and temporary, these agencies offer comprehensive solutions that tap into networks of qualified candidates from across the country.
These experienced professionals are often specialised in particular fields to ensure that all clients have access to skilled individuals for their various needs. Additionally, temp agencies will provide services such as retention strategies, employee development and training programs, retirement planning services and assistance with compensation packages.
This allows businesses to benefit from cost-effective turnkey staffing solutions designed to improve workforce performance and boost organisational productivity. With the variety of staffing services available from temp agencies, it is easier than ever for employers to gain access to professional resources when they need them most.
Finding the right Temp partner?
There is no need to look any further for the right Temp partner. We are your premier one-stop shop, offering complete Temp solutions tailored to meet your individual needs. With years of experience and a team of knowledgeable advisors on hand, we guide you through recruiting, onboarding and engagement processes to ensure you get the most out of your Temp partnership and find success with every hire.
Our broad network of presence also guarantees that you have access to the best talent pool available. With us as your express temp agency partner, you can rest assured of a professional and timely execution for all your Temp hiring requirements.
Although there are many agencies to choose from, it is important that you find one that is reputable and has a good relationship with its workers. By following these tips, you will be able to find a temp agency that can help you get the job done.
IMCS GROUP is one such staffing agency in the USA offering the staffing services. We help you find the right match for your temporary works. Contact us today for more information!