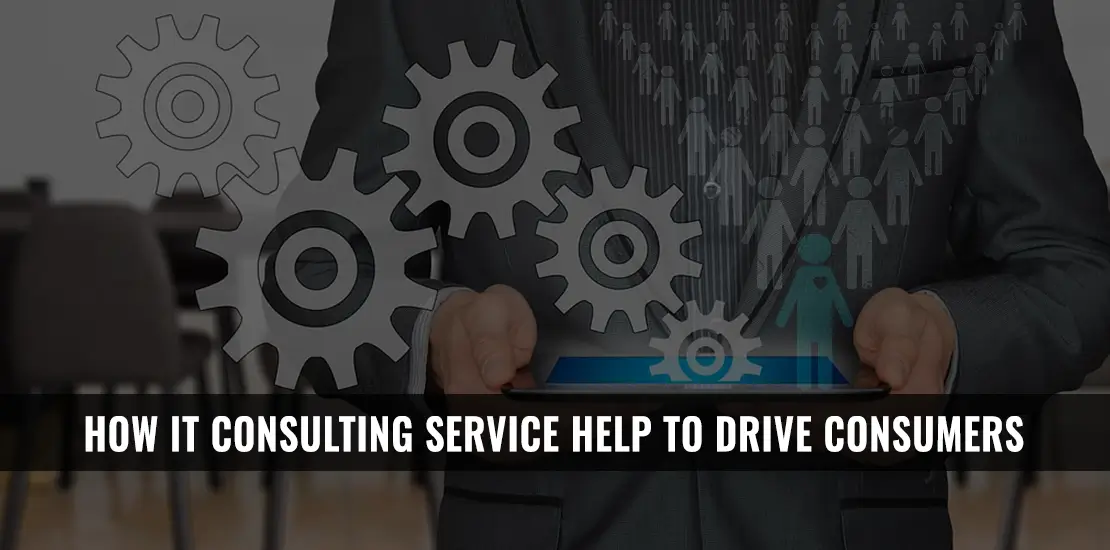 June 24, 2021
How IT consulting service help to drive consumers
Posted by: IMCS Category:IT Consulting
Information technology (IT) has completely transformed the way businesses operate and execute functions. Moreover, the IT landscape is constantly evolving, and keeping up with the latest trends can be a tough task for most organizations. An IT department, therefore, becomes necessary to remain competitive and add relevance to the business. To ease this task, many companies hire IT consulting companies that are equipped with the expertise and knowledge to smoothly execute various processes. It increases competitiveness and establishes a professional reputation in the market.
How IT Consulting Service help businesses to drive clients or consumers?
IT consulting firms can prove to be extremely beneficial for any company. They ensure efficiency, reduce cost and deliver timely service. IT consultancy firms also help to retain and attract clients, thereby driving business growth. Moreover, their specialized services are targeted at delivering instant solutions based on the needs of a business. They are also trained to finish projects within deadlines, offering clients solutions within days or weeks.
Utilizing the expertise of IT consultants, an organization sharpens its skillset, making it more relevant in a competitive business environment. As it starts developing new capacities and offers better services, clients find promising prospects at the organization. This eventually helps businesses to drive clients or consumers towards them.
Benefits ofIT Consulting Services offered by IMCS
Domain Knowledge and Expertise:
IT is a specialized field and every company has specific needs. To fulfill these requirements, it is necessary to hire experts. But, keeping a full-time IT department can be quite expensive.IT consulting firms like IMCS, therefore, have emerged as a preferred choice for many companies. We offer expertise and deep domain knowledge to curate customized solutions that help businesses to accomplish various objectives.
With a team of trained IT consultants at IMCS, the leading IT consultancy firms in the USA have trained professionals for different domains. We offer the most advanced solutions for projects and enable companies to adopt sophisticated technology that keeps them up-to-date and relevant.
Economic Services: One of the biggest disadvantages of a full-time IT department is the overhead costs incurred by a company. Not only are the salaries of IT professionals comparatively more but its maintenance and overhead costs can also easily burn a hole in the pockets of small or medium-sized companies. On the contrary, IT consultancy firms offer the same service at an extremely affordable and economic rate.
Emphasis on Core Business: When companies hire IT consultants, it often translates into better business opportunities. This is simply because of the fact that employees have more time to focus on their relevant jobs. For enhancing productivity and efficiency, individuals must perform to the best of their capacity. Once a company relies on IT firms, they can lay more emphasis on the core business and ensure better performances.
New Perspective: A new perspective allows companies to improve their processes and attract more clients. Internal evaluations generally do not aid this process. But, a fresh outlook can provide necessary insight about things that need to be done within the organization to augur growth and development. IT consultants can thoroughly analyze processes and figure out solutions to retain and draw more consumers to the organization.
Improves Cybersecurity: Data thefts and cyber threats continue to loom large on organizations of all types. To prevent damaging attacks, IT consultancy services can provide effective solutions that mitigate such risks. IT consultants specializing in cybersecurity identify vulnerabilities in the existing system and try to establish data safety procedures along with a disaster recovery solution. They can also train the employees in an organization to identify potential threats and dangerous malware.
Timely Service: IMCS is one of the leading IT consulting companies and the consultants are trained to deliver timely service to clients. Prioritizing the needs of an organization, we deliver services within stipulated timelines. It enables businesses to quickly implement advanced solutions that augur business growth.
Training and Skill Development: IT consultants can also help in the training and skill development of existing employees in an organization. This allows employees to improve their services and enhance productivity.
Selecting an IT consultancy firm can be difficult for an organization. It is always better to rely on reputed and renowned organizations like IMCS that have years of experience in this field. With reliable methods, organizations can easily drive change and usher transformation.
IMCS is a global leader in delivering sophisticated IT solutions to different types of organizations around the world. With more than 400 professionals working for us, we have expertise in software development, IT staff augmentation, IT consulting, and project management.
Our corporate training consultants also offer specialized services to the existing company staff. We analyze the issues affecting a business and accordingly devise plans to sufficiently plug gaps in the system. We also offer professional software development services. To know more about our IT consulting solutions, get in touch with our experts.